Let Your Voice Be Heard
Cochrane's 2022 Municipal Election is taking place on October 24, 2022. The Clerk's Department is responsible for the coordination and management of the Municipal Elections. In accordance with the Municipal Elections Act, every four years the Clerk, as Returning Officer, conducts elections for the offices of Mayor, Councillors, and School Board Trustees.
Voter Helpline
If you have questions regarding electronic voting, your Voter Instruction Letter, or any election inquiries, please call 1-877-672-4361 or email elections@cochraneontario.com. The Voter Helpline Hours are:
October 11 to October 21 from 10 am to 4 pm (excluding weekends)
&
October 24 from 10 am to 8pm
All qualified electors who are reflected on the voters list will receive by mail a Voter instruction Letter (VIL) with a personalized PIN (Personal Identification Number) approximately seven (7) to fourteen (14) days prior to when online voting officially opens (October 11, 2022 at 10 am) with instructions on how to cast your vote.
If you did not receive your VIL in the mail by the start of the election period, please email or call the Voter Helpline and an Election Official will be able to assist you.
Voting Assistance Centres
If you do not have access to a computer to vote online or require assistance with electronic voting, please visit the following Voting Assistance Centres:
Municipal Office
171 Fourth Avenue
October 11 to October 21 – 10am to 4pm (weekdays)
October 24 – 10am to 4pm
Cochrane Public Library 
178 Fourth Avenue
October 11 to October 24
Weekdays – 10 am to 5 pm
Saturdays – 10 am to 5 pm
Key Dates
Advance Voting Period will be held from October 11, 2022 through to October 23, 2022, using telephone and internet voting
Voting Day – October 24, 2022
Deadline for candidates to file financial statements is March 31, 2023
Quantity of Electoral Representatives
In 2022, voters in Cochrane will be electing the following number of representatives:
| | |
| --- | --- |
| | |
| | |
| English Public School Board | |
| French Public School Board | |
| French Separate School Board | |
Alice Mercier 
Clerk
171 Fourth Avenue
Cochrane, ON P0L 1C0
Tel: 705-272-4361 ext. 231
Fax: 705-272-6068
Information
Below you will find information for both voters and candidates about the election process.
Who Is Running
List of Candidates for the 2022 Municipal Election (Official)
Office of Mayor

POLITIS, Peter
CLEMENT, Denis

Office of Councillor

HUTCHINSON, Robert
HOOGENHOUD, Rodney
BRUNET, Daniel
RECOSKIE, Marck
NELSON, Susan Daisy
CHARRON-LEMIEUX, Sylvie
BOUVIER, France

Office of English Language Public Trustee – District School Board Ontario North East

DRAVES, Dennis (Acclaimed)

Office of French Language Separate Trustee – Conseil Scolaire Catholique de District des Grandes Rivieres

GÉNIER – OUELLETTE, Lynn (Acclaimed)

Office of French Language Public Trustee – Conseil Scolaire Public du Nord-East de l'Ontario

MCKINNON, Clara (Acclaimed)

Office of English Separate School Trustee – Northeastern Catholic District School Board

KING, Elizabeth (Acclaimed)
Certified List of Candidates
Declaration of Acclamation to Office
Resources
Below is an organized listing of election resources. Each of the following links will take you to the respective resources' downloadable documentation.
AMCTO Candidates Guide to Accessible Elections
2022 Municipal Election Accessibility Plan
2022 Municipal Elections - Policies and Procedures
Use of Corporate Resources for Election Purposes Policy
2022 Third Party Advertiser's Guide
2022 Third Party Advertiser's Guide - FR
2022 Candidates Guide - FR
Ontario Municipal Councillor's Guide
Use this guide to help you meet your responsibilities.
Municipal Elections Act
Learn more about the Municipal Election Act.
2018 Results
The following links take you to results from the 2018 election. Download the files below to review the last election for the Town of Cochrane.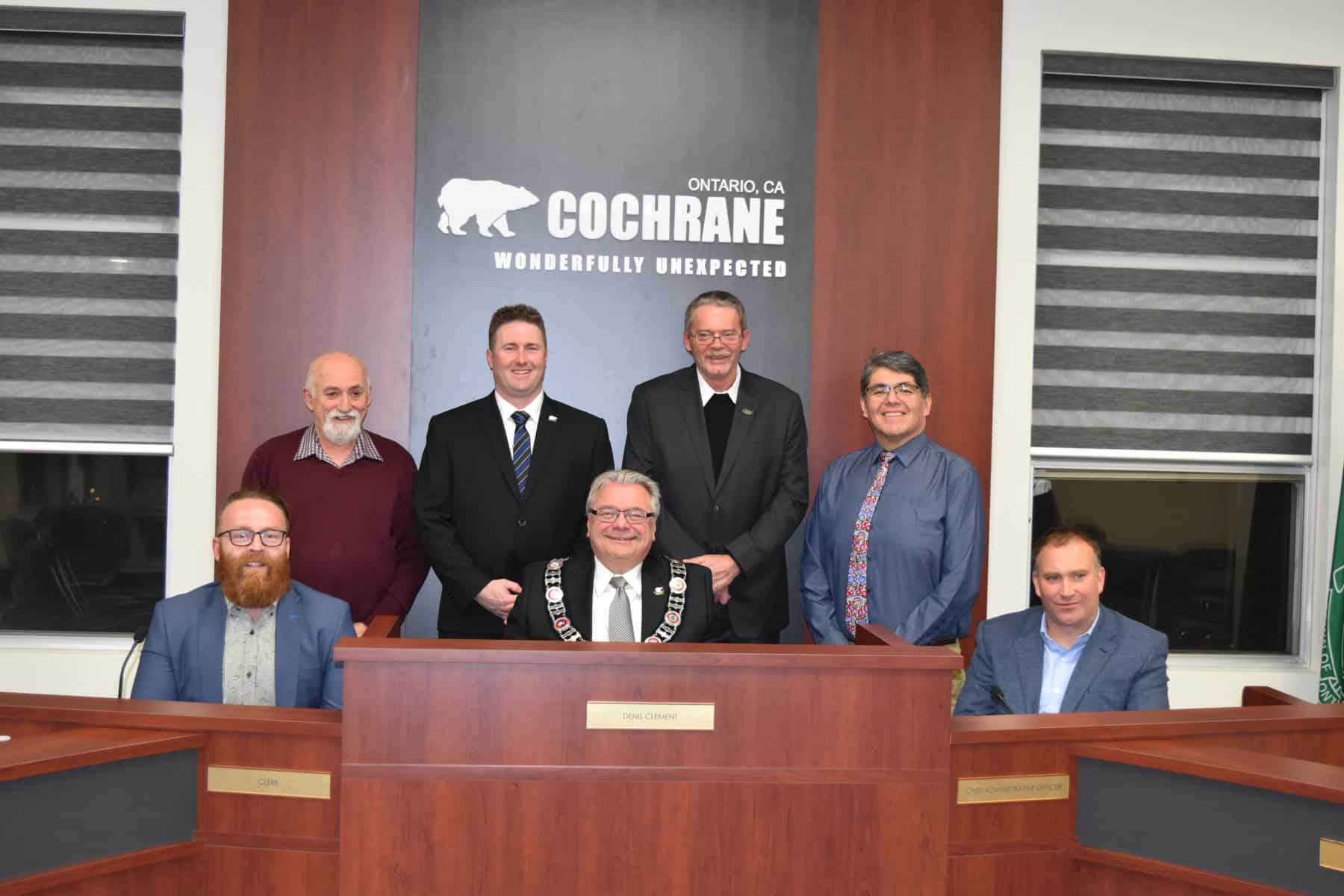 Candidates Financial Statements
Download a spread of the candidates latest financials.
2018 Final Summary of Election Results
Previous Election Results
Access full details on the town's previous election results.